The Cameron Blog
Find Out What's Happening in Your Neighborhood!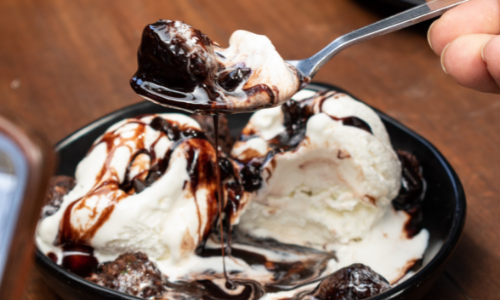 Memorial Day Weekend Desserts to Whip Up in Your Cameron Kitchen
No-Fry Fried Ice Cream
Beat the Memorial Day Weekend heat with this simple and delicious fried ice cream recipe! The best part? There's no need for a deep fryer because this recipe uses an easy shortcut by rolling the ice cream in buttery, toasted corn flakes to give it that perfect crunch. Ingredients: 1 cup of your favorite ice cream 1 ½ tbsp. butter 1 ¼ cup corn flakes ½ tsp ground cinnamon 2 tsp. granulated sugar Get the full recipe here.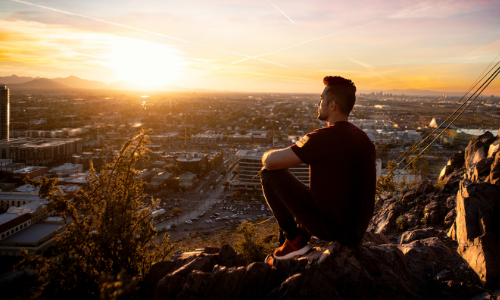 "A" Mountain Challenge in Downtown Tempe
Tempe is filled with amazing nature, sunny weather and exciting adventures. If you've lived here for a while now, you'll know that...
1. It's proud ASU territory 2. Hiking is all the locals' favorite hobby. 3. The spring weather is phenomenal.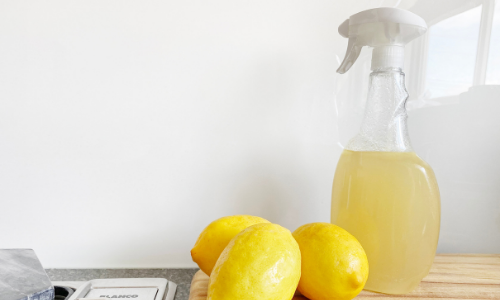 The Cameron's Spring Cleaning Tips
Make a Schedule
The first step to a successful spring-cleaning routine is making a schedule. Ask yourself, "What areas need the most work?" and, "Which spots often get skipped during my regular cleaning routine?" Those are the best places to start. Having a plan will help keep you focused on the task at hand.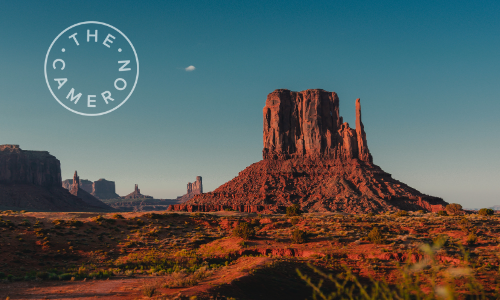 Ways to Celebrate Earth Day at The Cameron
Earth Day is April 22nd, and we've made you an itinerary to celebrate the day at The Cameron! From small and simple choices made at home to time spent exploring our vibrant Tempe neighborhood, going green has never felt so exciting. Here are 3 ways you can celebrate Earth Day this year.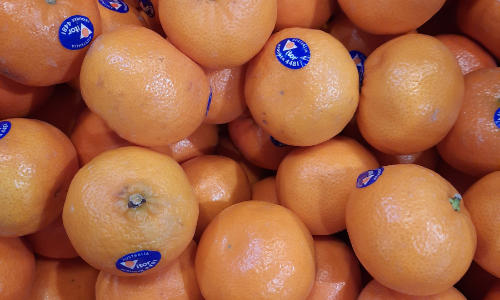 Best Farmers' Market Finds Near The Cameron
Tempe Farmers' Market
In addition to local fruits, veggies, meats and cheeses, the Tempe Farmers' Market carries everything from locally made hummus, salsa, and tortilla chips to jams, nut butters, and vegan deli favorites. Plus, it's one of the best spots in town to find delicious espresso drinks made with locally roasted coffee beans. Not a coffee person? They're also serving up organic smoothies! Some of their most popular flavors include Desert Palm and Ginger Berry. Visit them daily from 8am-11pm about 6 miles from The Cameron.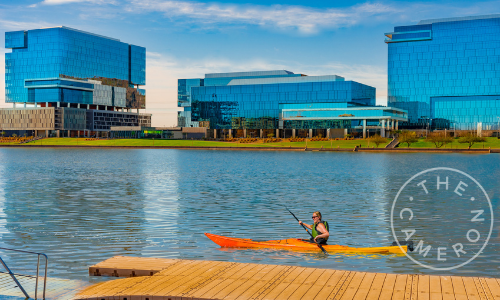 Springtime Activities Near The Cameron
Tempe Town Lake
There's no time like springtime in our vibrant Tempe neighborhood! Celebrate the start of the season with a trip to Tempe Town Lake and enjoy a day of paddleboarding, kayaking and biking just steps away from The Cameron. Check out Tempe Boat Rentals or Northshore WaterSport Rentals to rent the perfect equipment for your day at the lake.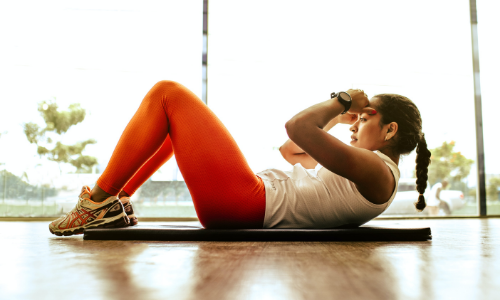 Keeping Up with Your Fitness Goals in Your Home at The Cameron
Establish a Dedicated Workout Space
Whether it's in your spacious living room or bedroom, setting up a dedicated workout space in your Cameron residence creates a permanent visual area that will be a constant reminder of your fitness goals. It acts as your own 'accountability partner' that's there for you whenever you need it.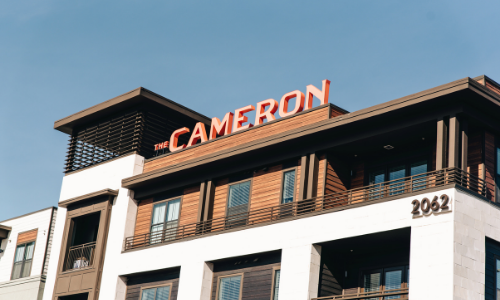 Crushing on The Cameron
Resort-Style Pool Deck
It's the season of love and we can't help but to fall head over heels for all the amazing amenities and in-unit features The Cameron offers. Turn any day into a staycation at The Cameron's resort-style pool deck. Take a dip in the pool, soak up the sun or lounge by the cabanas. There's no better place to enjoy the sunny Tempe weather than this oasis in the desert. The perfect day awaits, just add water.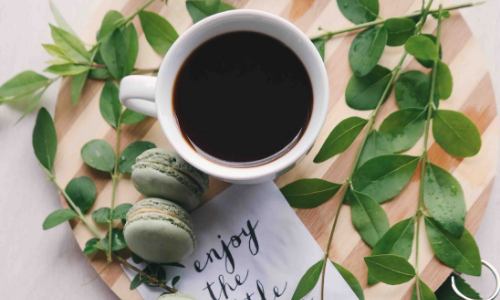 How to Create an At-Home Coffee Bar in Your Cameron Kitchen
Choose the Perfect Spot
The first step to creating your ideal at-home coffee bar is finding the perfect spot to set up. Ideally, you want a spot that offers adequate space for all your supplies and gives you easy access to the sink, trash, and outlets, and your spacious kitchen at The Cameron offers just that. Plus, its sleek granite countertops and custom accent tile backsplash make for the perfect backdrop.
Creating the Perfect Playlists at The Cameron
Working from Home
Set your creativity free when you call The Cameron in Tempe home. Each residence includes built-in Sonos speakers, which allow you to set the perfect vibe for every occasion. Creating a playlist to get you through the workday? Try something calm to keep on in the background. We suggest a playlist of songs with limited or no lyrics to ensure the music doesn't become distracting and you can stay productive. The last thing you want is to lose your train of thought because you're singing a song in your head.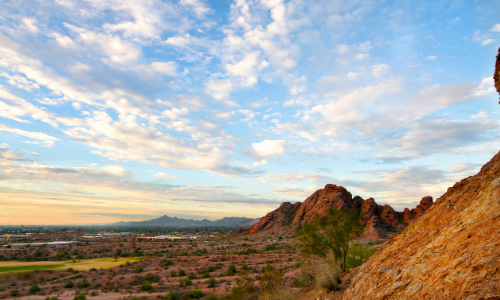 Day Trips from The Cameron
Flagstaff
Go from desert views to a beautiful pine tree backdrop when you make the 2-hour trip to scenic Flagstaff, AZ. Home to Northern Arizona University, Snowbowl and a section of historic Route 66, Flagstaff is a quaint college town that offers an array of amazing restaurants and bars, as well as several hiking trails and other amazing outdoor recreation destinations.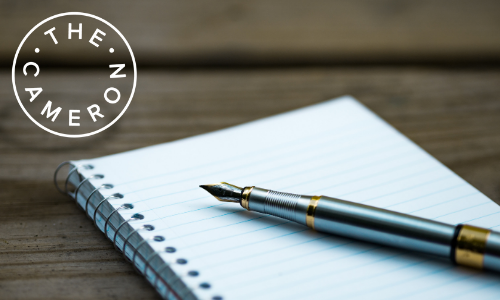 Goals for the New Year at The Cameron
With each new year comes a fresh start. There's no better time to refresh your lifestyle and make positive changes. Here are some goals to consider for yourself in 2021 at The Cameron.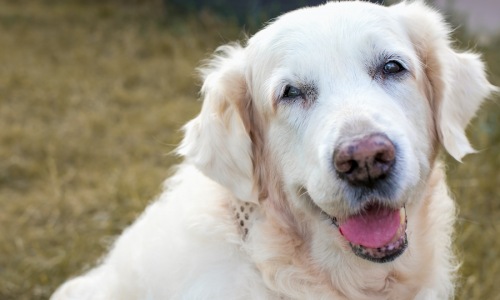 Benefits of Adopting a Senior Pet at The Cameron
They Require Less Training
Older pets are often potty-trained and have already mastered the training basics like "sit" and "stay". They've learned many of life's lessons already, and they're quick to understand what you're asking from them. Adopting a trained senior pet will save you a lot of time and energy that you'd normally have to dedicate towards training a new puppy or kitten.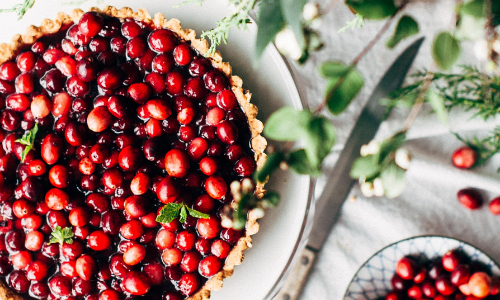 Preparing for Thanksgiving at The Cameron
With the biggest feast of the year just around the corner, we want to make sure you're prepared for Thanksgiving at The Cameron. Whether you're celebrating virtually or in person, we have everything you need for a successful day.
Best Tempe Hiking & Biking Trails Near The Cameron
Papago Park
Located just a short drive from The Cameron, Papago Park offers 10 different hiking and biking trails that cater to all skill levels. Popular trails include the Papago Fitness Trail, Double Butte Loop, Galvin Bikeway Trail and the famed Hole-in-the-Rock formation, which offers stunning sunset views of the downtown Phoenix skyline.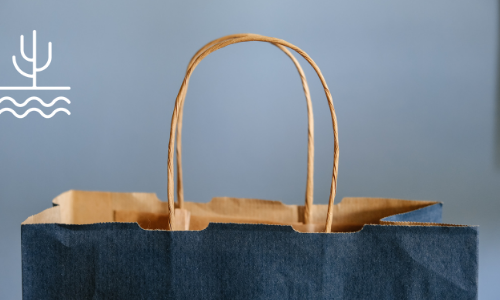 Shopping Near The Cameron at Tempe Marketplace
World Market
The Cameron's perfect Tempe location puts residents just moments away from all the shopping and dining of Tempe Marketplace. Thinking of adding a new piece or upgrading your decor? World Market is sure to have what you need. From stylish rugs to unique furniture, they have something for every distinct style. While you're there, you can also pick up some delicious beer and wine to have in your Cameron residence.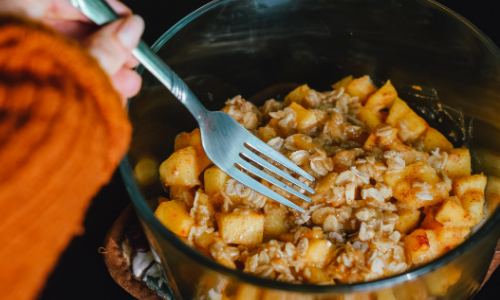 Easy Fall Dessert Recipes to Bake in Your Cameron Kitchen
Crustless Apple Pies
Fill your Cameron apartment with the sweet aroma of these crustless apple pies. Ready in under an hour, this treat can be served a la carte or with a side of vanilla ice cream, because you deserve it.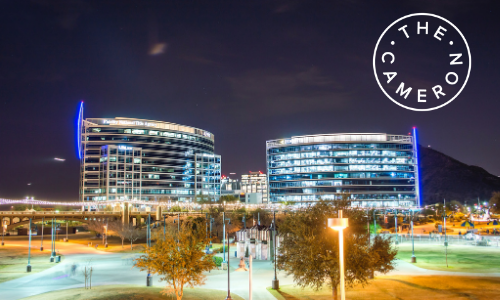 Outdoor Activities Near The Cameron
Tempe Town Lake
When you call The Cameron's central location home, you'll find an array of outdoor activities without going far. Soak up the last days of summer and first days of fall at Tempe Town Lake, just steps away. Cruise around the lake on your bike, take a scenic walk or spend the day on the water. Tempe Boat Rentals makes it easy to rent kayaks, peddle boats and more! A great day is waiting, just add water.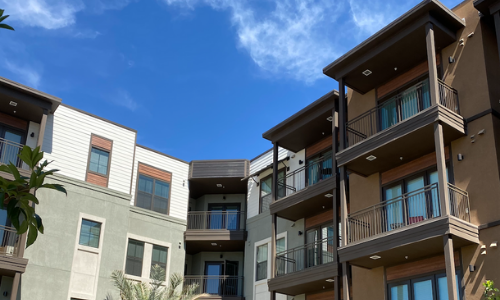 Meet The Cameron Team
A key part of what makes living at The Cameron so great is our amazing team. From our friendly leasing team to our hardworking service staff, everyone plays an important role.
In order to provide our residents with a top-notch living experience, we've also partnered with Apartment Life. They help ensure The Cameron feels like home by planning social activities and events for our residents to enjoy.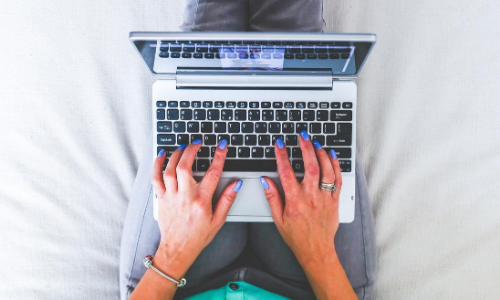 Virtual Experiences at The Cameron
Phoenix Art Museum
Stay inspired while staying home with the Phoenix Art Museum's online art collection. Free to explore, the collection features more than 19,000 pieces that span many cultures, media, and time periods, making for the perfect at-home museum day in your Cameron residence.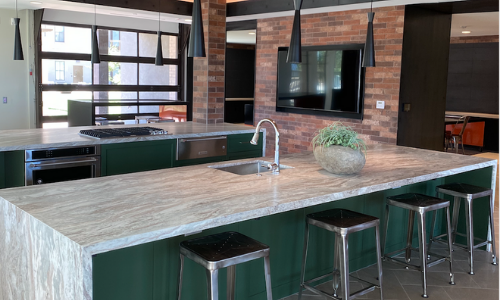 Introducing Our Brand-New Maker's Space
Chef-Inspired Demo Kitchen
Whether you cook like a pro or are just starting out on your culinary journey, our sleek Maker's Space provides a fully equipped demo kitchen with stainless steel appliances and plenty of space to whip up your favorites or experiment with new recipes. What will you cook up?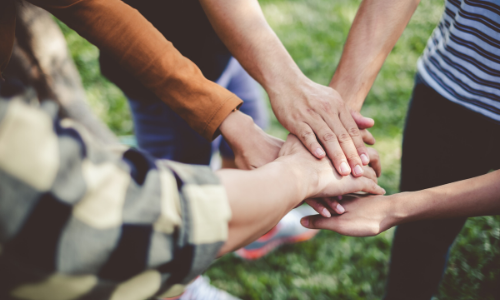 Give Back from Home at The Cameron
VolunteerMatch
Searching for a way to volunteer, but don't know where to look? VolunteerMatch is here to help! This unique website will pair you with a variety of nonprofit organizations looking for assistance, ranging from arts and education to children and seniors, and more. They have connected over 15 million volunteers with the perfect nonprofit. Start helping today! Visit their website: www.volunteermatch.org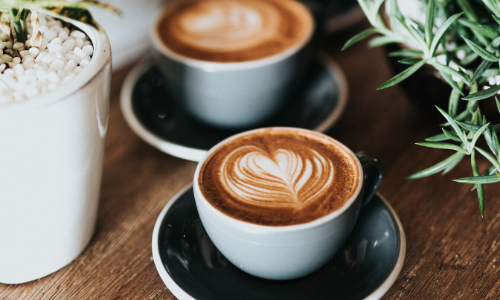 Supporting Small Local Businesses Near The Cameron
Honeymoon Sweets Bakery
Life is sweeter with customized desserts from Honeymoon Sweets Bakery. From one-of-a-kind cakes and cookies to unforgettable pies and cupcakes, they're sure to have what you're looking for. Whether your next celebration is in-person or on FaceTime, make it one to remember by picking up your new favorite treats for the occasion. For your convenience, order through their website by noon and pick up your order the next day between 7am-2:30pm, Monday-Saturday. Visit Honeymoon Sweets Bakery's Website: www.honeymoonsweets.com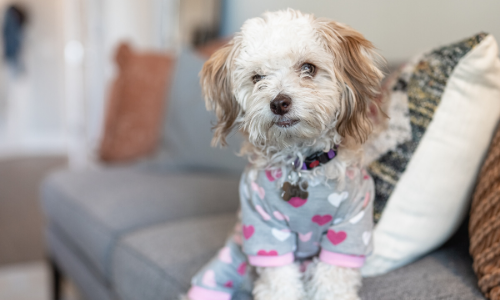 Rescuing a New Furry-Friend Near The Cameron
Pound Animals Worth Saving (P.A.W.S.)
Founded in June of 2009, P.A.W.S. is a volunteer run, non-profit organization dedicated to saving the lives of dogs and cats from county pounds, as well as stray, neglected and abandoned animals. Visit their website to view their current adoptable dogs and cats and check them out on Facebook for upcoming adoption events.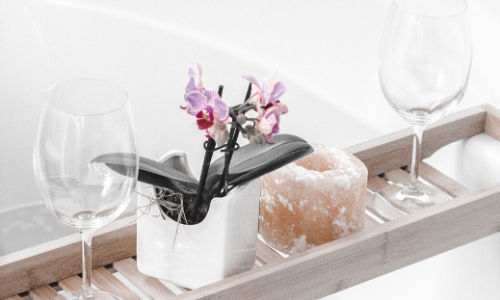 Self-Care Tips & Tricks
Indulge in Your Favorite Meal
There doesn't need to be a reason for you to treat yourself to your favorite meal. Making yourself happy for no reason at all is such an important part of self-care. So, go ahead and get to cooking or pick up your phone and order takeout from your favorite restaurant at Tempe Marketplace.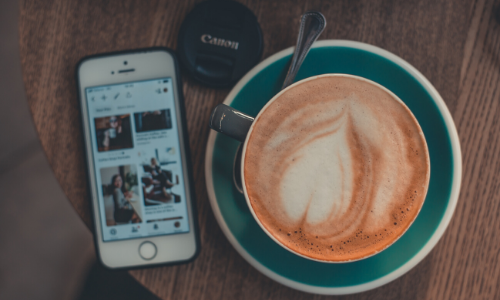 Hang Out with Friends and Family Virtually
Virtual Happy Hours
Just because we have to stay apart doesn't mean we can't still be together. Gather your friends, pour your favorite sip and host your next virtual happy hour from The Cameron on Zoom or Google Hangouts. Take advantage of Zoom's whiteboard feature for fun games like Pictionary and Hangman, or stick to video and show off your skills with a talent show.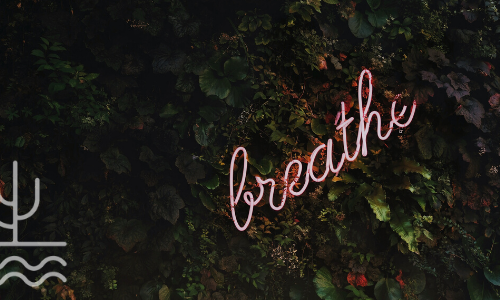 The Beginner's Guide to Meditation at The Cameron
Meditating first thing in the morning sets a calm tone for your entire day, plus, putting it at the top of your to-do list prevents you from forgetting to do it later.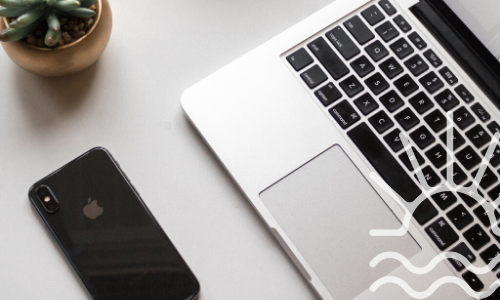 Pickup and Delivery Options Near The Cameron
Start your day with something refreshing and nutritious from Nektar Juice Bar. Choose from delicious options, such as the Cold Brew Protein Smoothie, Acai Banana Berry Bowl, Green Apple Detox Juice and more! The best part? You can place your order for delivery or pick it up just a 6-minute walk from The Cameron.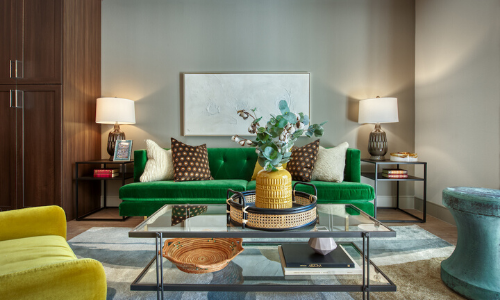 Binge-Worthy TV Shows to Watch at The Cameron
The Walking Dead While most may not have the stomach for it, The Walking Dead provides action, adventure, gore, and of course, zombies. Catch the last 9 seasons of AMC's zombie drama streaming on Netflix and the AMC app.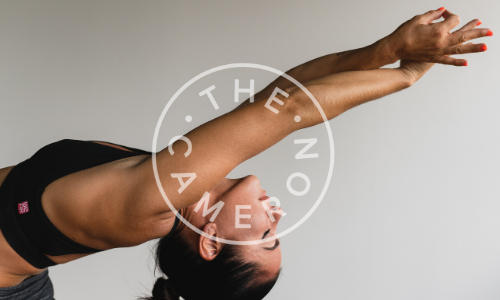 Bring Your Workout Home
ClassPass Just because you have to stay home doesn't mean you need to slow down. Get your sweat on with ClassPass, offering classes including barre, HIIT, abs, yoga and more! Their library of workouts can be found on their website or through Google Play or the App Store. Start your two-week free trial and reach your fitness goals without leaving home.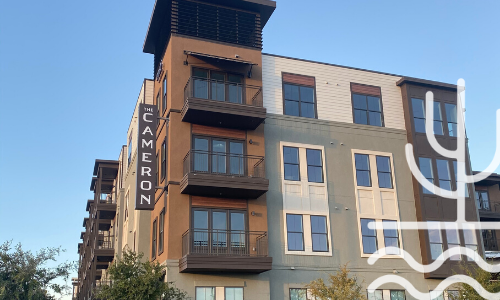 How to Maximize Space in Your Cameron Place
Multipurpose Furniture An easy way to maximize the space in your studio, one, two or three-bedroom Cameron apartment is investing in furniture that can double as extra storage. Some pieces include sleeper ottomans, bedframes with built-in drawers, and storage headboards.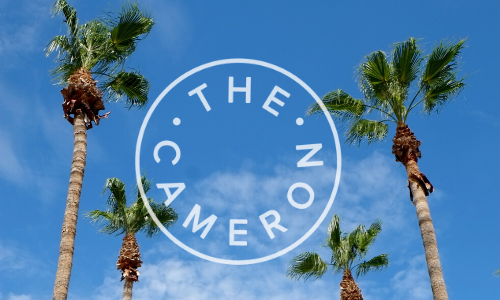 Uncover Tempe's Hidden Gems
Tempe Diablo Stadium Experience a sporting event like no other. Tempe Diablo Stadium is the home of the Los Angeles Angels Spring Training and the Arizona Cactus League. Enjoy some MLB action up close and personal from February 21st - March 24th. Trust us, nothing beats a cold drink, a hot dog, the beautiful Arizona weather and some baseball. Tempe Diablo Stadium is 8 miles away from The Cameron.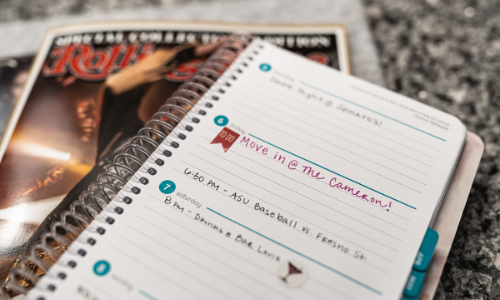 Discover the Art of Working from Home at The Cameron
Everything you need to be productive & comfortable.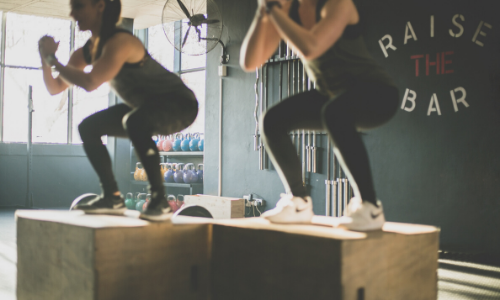 Fulfill Your 2020 Fitness Goals Near The Cameron
New year, new you! Those who reside at The Cameron have easy access to several recreation opportunities that are just steps from home. We have listed a few ideas that we think will help you fulfill your fitness goals for 2020.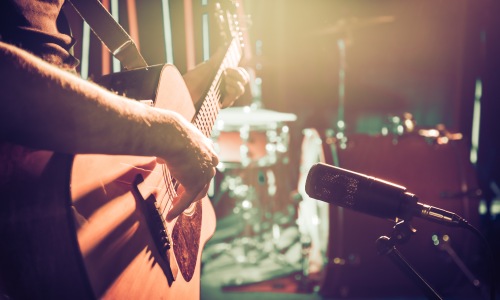 Free Fall Concerts at Tempe Marketplace
Grab your phone light and get ready to rock—music fans can't beat Tempe Marketplace's free, full-length shows with touring national bands, a beer and cocktail garden, and talented, local openers. Whether you're looking for a fun date idea or a family night out, you can't go wrong with ROCK IT UP Fall Concert Series. Have the time of your life at The District Stage located in front of Dave & Busters. Party starts at 7pm!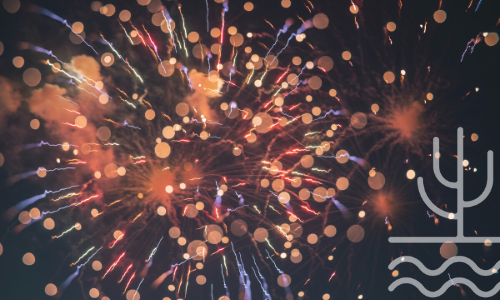 Celebrate NYE on Mill Avenue
It's time to bid farewell to 2019 and give a big hello to 2020!
What better way to celebrate the beginning of a new decade than on Mill Avenue? Check out some of these must-attend NYE events happening at the iconic nightlife destination.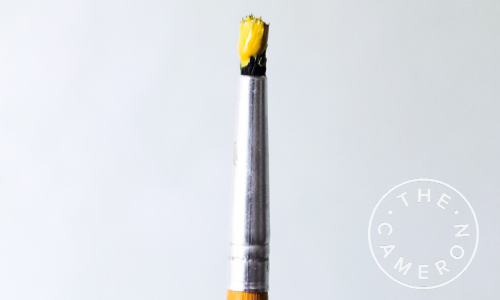 Experience Unique Amenities at The Cameron
When you call The Cameron home, you get much more than just an inviting residence. Whether you're looking for a space to work on your passion project or an area to socialize with friends and neighbors, our thoughtful amenities have exactly what you're looking for.
Everything You Need to Know About Living in Tempe
Welcome to Tempe, AZ, where everything you need is within reach. From convenient shopping to fun outdoor activities, our city truly has it all. Whether you're looking for a new city in Arizona or contemplating a cross-country move, Tempe is a great place to call home.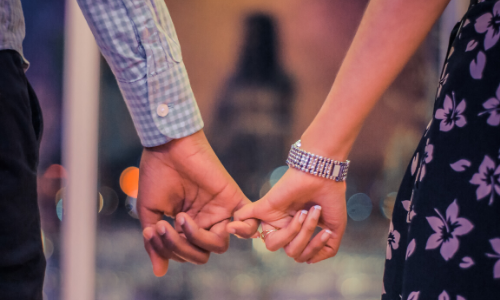 Memorable Date Night Ideas in Tempe
Whether you've just landed your first date or you're celebrating your 10-year anniversary, Tempe offers a wide variety of both simple and extravagant entertainment options during the fall season that caters to everyone's needs for a memorable night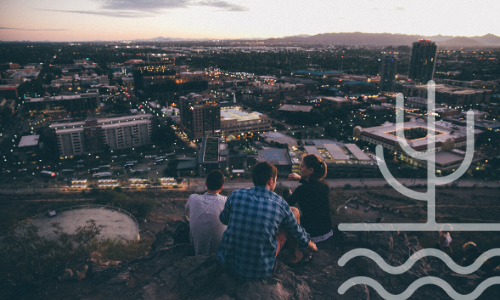 Top 10 Tempe Weekend Go-Tos
Tempe is an upbeat college town loaded with an array of indoor and outdoor recreation for ultimate weekend entertainment.
Whether you're looking to sit down and relax with a locally brewed beer or ready to get active outdoors, there is something for everyone to enjoy in this lively city. Lucky for us, all of these options are right outside our door at The Cameron.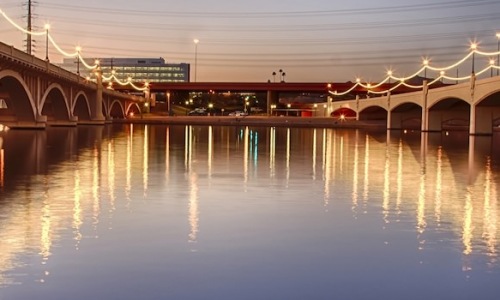 Discover the Best Restaurants in Downtown Tempe
Eat, drink and be merry! Our central location puts you within arm's reach of some delicious dining options. Whether you're looking for a fun night of dinner and drinks or something on the romantic side, these restaurants have what you're looking for. Indulge in a world of flavors without going far from home.
Contact Us
Get in Touch with a Leasing Professional Today!